New CPAP masks available at the Santa Barbara Sleep Clinic
We are excited about 2 new CPAP masks that have recently been released.  The first one is the Nuance Pro by Philips/Respironics.  A nice alternative to the popular Swift FX from ResMed, the Nuance Pro's nasal pillows are made of gel and fit nicely in and around the nares for an excellent seal.  The entire mask is lightweight and has a non-slip strap on the headgear so as to prevent the back strap from sliding up on the back of the head.    The other mask is the new Nano by ResMed.  Similar to Respironic's Wisp nasal mask, the ResMed is small, light with an open face design, and minimal headgear.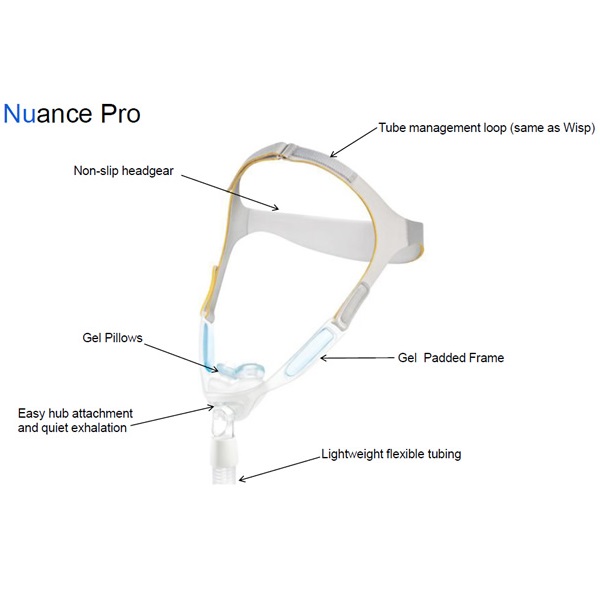 Both masks are available now at the Santa Barbara Sleep Clinic.
---